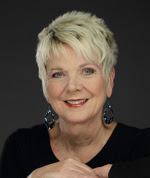 Word #1: Prepare Yourself - It Is Time
I see many Believers discouraged because of unfulfilled prophesies regarding their call to the nations. Many received revelation from the Lord years ago that they were called to preach the Gospel to the nations but they have not seen the vision manifest. Things are shifting even now.
In this next season, I see the Lord thrusting His people out into the fields that are white with harvest. Some of this will take place "suddenly".
Doors of opportunity will open and there will be a new kindling of past fires of zeal, passion, and vision in hearts. A great harvest awaits us in the nations.
The Lord says, "Prepare yourself in My presence for I will fill you afresh. I will empower you. You will go forth bringing My Love, My Word, and My power to those who are waiting for My salvation. Those things that you saw in the spirit years ago... the things that were prophesied over you – are ready to come forth. Prepare yourself. It is time."
Word #2: Live Big - Live Well!
A new outpouring and blessing from the Lord is coming on those who are 60 years of age and older. The Lord has revealed that many who were contemplating "retirement" are going to be receiving fresh vision for new endeavors, mandates, and calls.
Many in their 60s will say, "I feel like I am only in my 30s or 40s, for my vision and my strength are alive within me."
They will feel an acceleration of energy and vitality. When people say "I am 60," it will no longer be looked on by society as "old"... and many in this generation will be living to over 100 years of age.
Live Big - Live Well!
Patricia King
Founder and Director of XPMEDIA.COM INC
Email: info@xpmedia.com
Website: xpmedia.com
Patricia King is a respected minister of the Gospel, successful owner of four flourishing businesses, and an inventive entrepreneur. She is an accomplished itinerant speaker, author, television host, and media producer, and has given her life fully to Jesus Christ and to His Kingdom's advancement in the earth. She is the co-founder of XP media.com and overseer of Christian Services Association.
To subscribe to The Elijah List go to:
http://elijahlist.com/subscribe